Home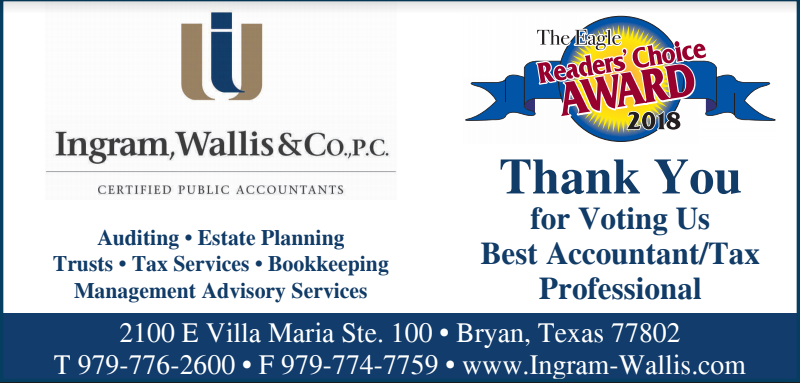 Your business is unique. Your goals are defined. But the issues you deal with every day are complex. Which is why Ingram, Wallis & Company has solutions for the business you're in. Whether you're a large company or a not-so-large company. Whether your eye is on top performance or bottom line results. There is an Ingram, Wallis & Company solution for you - and it's grounded in over 40 years of working with the best-run businesses in your industry. Because we know business fundamentals. And we know what makes your business fundamentally different.
Learn more about Ingram, Wallis & Company's extensive personalized services and our legendary reliability in our firm profile. Our interactive financial calculators and newsletter articles are designed to give you leading-edge, relevant information.
Let Ingram, Wallis & Company help your put your ideas in motion. You'll find a trusted partner committed to you and your business success.