Rick Webb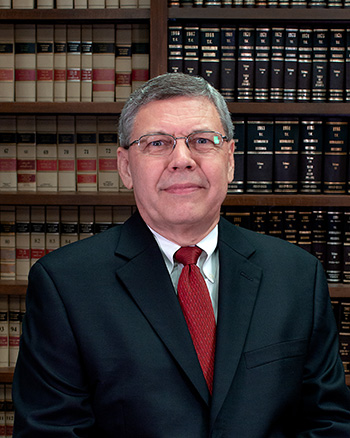 Rick Webb
Officer/Shareholder

Rick Webb is a shareholder with Ingram, Wallis & Company, P.C. He has extensive experience in auditing, as well as corporate, partnership, estate and trust, and individual tax planning. His clients are varied and include governmental entities, nonprofit organizations, manufacturers, agricultural-related entities, healthcare, retailers, equipment sales and leasing, and construction contracting.
Rick graduated from Texas A&M University with a Bachelor of Science in Agricultural Economics in 1982 and a Master of Science in Accounting in 1986. Upon graduation, he joined Ingram, Wallis & Company. Rick is a member of the Brazos Valley Chapter of the T.S.C.P.A., the Texas Society of CPAs and the AICPA and is licensed to practice in Texas.
He has served on several boards including the Brazos Valley Chapter of the T.S.C.P.A., the Bryan-College Station Chamber of Commerce, the Leadership Brazos Alumni Association, Brazos Valley Estate and Financial Planning Council, and the Business Advisory Council for Blinn College.
Rick and his wife Annette have one daughter. Contact Rick Webb.
Ingram Wallis is proud to have served the Bryan/College Station area for over 40 years and is one of the most established CPA firms in the area. Thousands of business owners and individuals have trusted Ingram Wallis to help manage their accounting needs. Call Ingram Wallis today at 979-776-2600 to start a conversation about your tax needs. For complete contact information, click here.